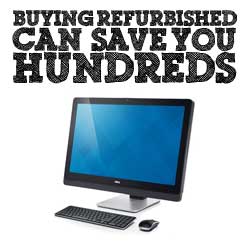 Dell Computers ships or sells a computer to a customer.
Customer opens the packaging and realizes it's the wrong one and returns it.
By law, Dell Computers cannot sell that computer as a new one. It has to be sold as refurbished at a reduced price, even though there's nothing wrong with it.
You can buy that computer at a discount.
Most refurbished computers have nothing wrong with it except minor cosmetic stuff.
Trick: If you buy the latest model with full warranty from the refurbished lot, you can save money without risking much.