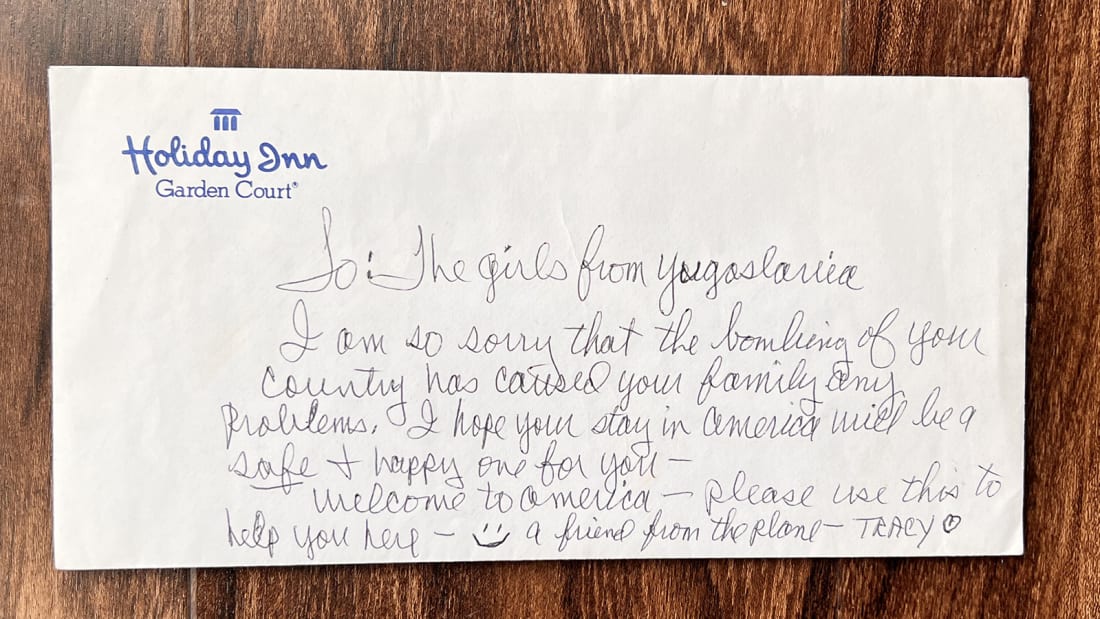 (CNN) — Ayda Zugay isn't someone who normally likes to save things.
The walls of her Boston home are bare. She keeps a small bag packed with essential items in case she ever needs to leave quickly.
But for more than two decades, she's held onto an envelope that she hopes will help her unravel a mystery.
Zugay says she was a nearly 12-year-old refugee fleeing the former Yugoslavia with her older sister when a stranger handed them the envelope on a flight to the United States in 1999. The woman made them promise not to open it until they got off the plane.
The girls were later shocked to discover dangly earrings and a $100 bill inside.
A note scribbled on the outside of the envelope is signed with only a first name — Tracy. And for almost a decade, Zugay says she's been trying to find her.