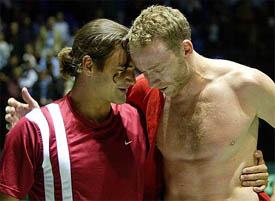 Federer and Marc Rosset.
'Men' feel uncomfortable holding a fully clothed man this way.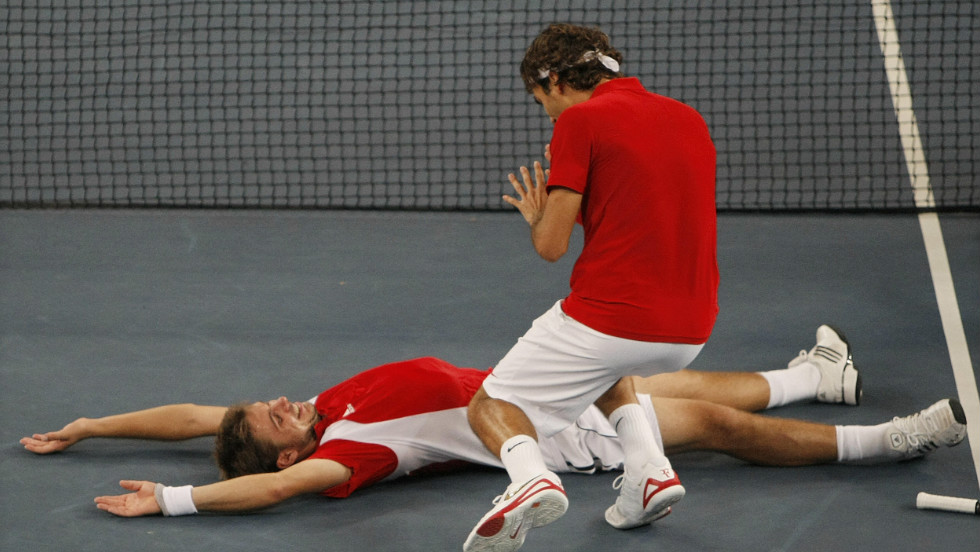 This is the CLASSIC example of how irrevocably spontaneity and truth are linked. Greater the spontaneity higher is likelihood that the spectacle is real. 
He has openly admitted that he LOVES to shop. Most 'men' I know don't.
Mirka, per latest medical, has been deemed a man - in a man's body!!!!!!!!!!!!!!